Obtained from the Saccharum Officinarum plant, the sugar cane is native to the Indomalese region, and later it spread throughout the tropical zone of Central and South America and Southeast Asia. Today the major producers are Brazil, India, Thailand, Mexico, Colombia and Argentina.
Sugar cane is a bushy plant; inside the rods flows a liquid that, once squeezed, can be drunk fresh, used as a sweetening syrup, or turned into sugar through a process of concentration.
Sugar cane processing involves several steps: after cutting and washing the plants, these are chopped and pressed to extract the juice, or molasses, which contains about 10-15% of sucrose. The juice is then filtered to remove the solid and clarified particles, to remove substances that, in the subsequent cooking and crystallisation phases, tend to give sugar a more aromatic flavour. Depending on the type of process, different types of sugar can be obtained, with different characteristics:
"Whole" cane sugars are those from less or not refined molasses, conferring a very characteristic aroma of liquorice and caramel, and for this reason, they are often used to flavour, as well as sweeten drinks. It is the type of sugar that contains more minerals and therefore with more interesting nutritional characteristics. Whole cane sugar is only on request on request.
"Raw" cane sugars retain the typical colour and taste of molasses and present a medium-large granulometry, which gives it a very unusual consistency.
The "Golden Light" sugars are the ones most appreciated for their versatility: the fine granulometry makes this type of sugar more soluble and allows its use in all desserts recipes and even in jams, whose taste is not altered by the flavour delicate of Golden Light sugar.
Whole Cane Sugar
Raw Cane Sugar
Golden Light Sugar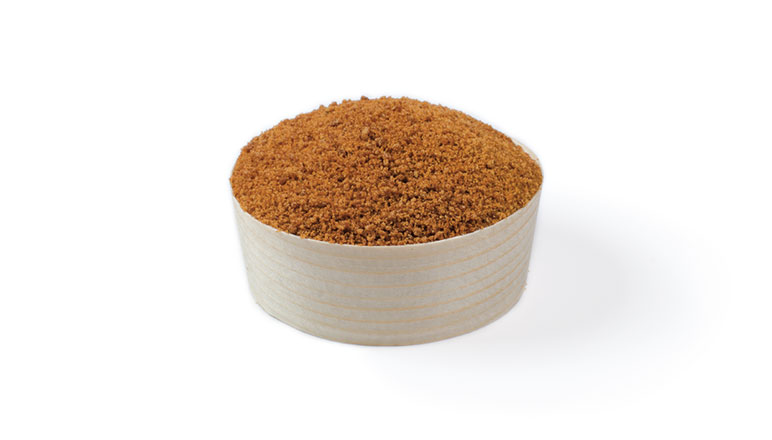 Whole Cane Sugar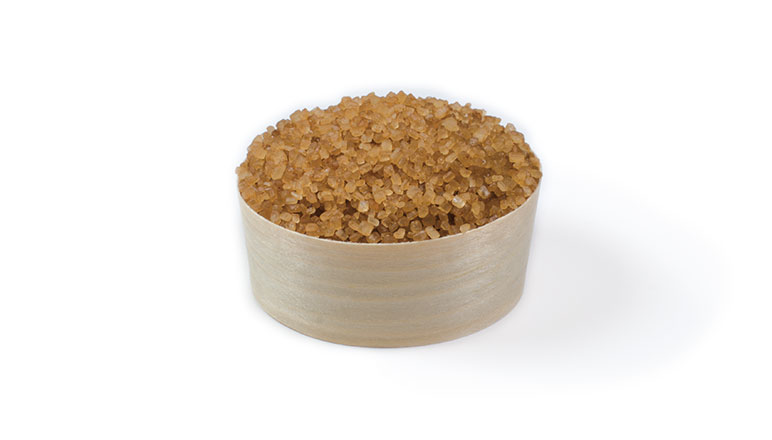 Raw Cane Sugar