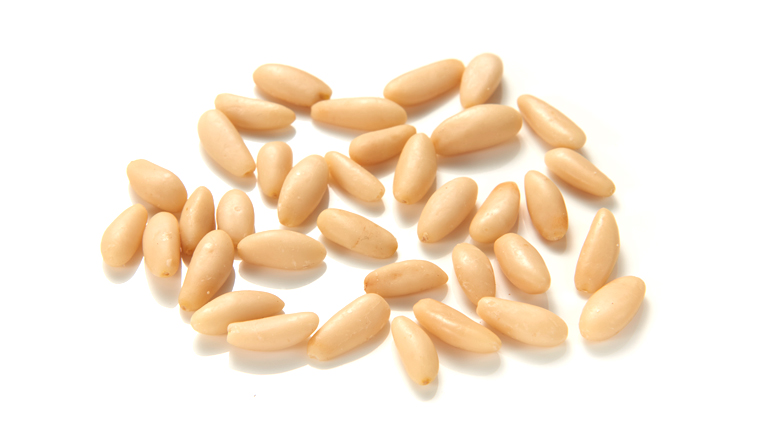 Pine Nuts
ORIGIN: Italy
Small and precious, pine nuts take three years to mature and to obtain just one kilo, at least thirty kilos of pine cones are needed. Consumed by man since ancient times, pine nuts have always had the reputation of being extraordinary aphrodisiacs.
Their nutritional particularity, compared to other dried fruits, is in the presence of Pinolenic acid, which helps to encourage some hormones able to limit the stimulus of hunger.
In the Mediterranean diet, pine nuts are mainly used to enrich sauces, salads and desserts. Furthermore, characterised by a very delicate flavour and a pleasantly resinous aroma, pine nuts – often roasted to enhance the taste – are included in many traditional recipes such as pesto alla Genovese, castagnaccio or strudel.